About Us
Hildebrand Fruit Farms - Our locally grown fruit journey.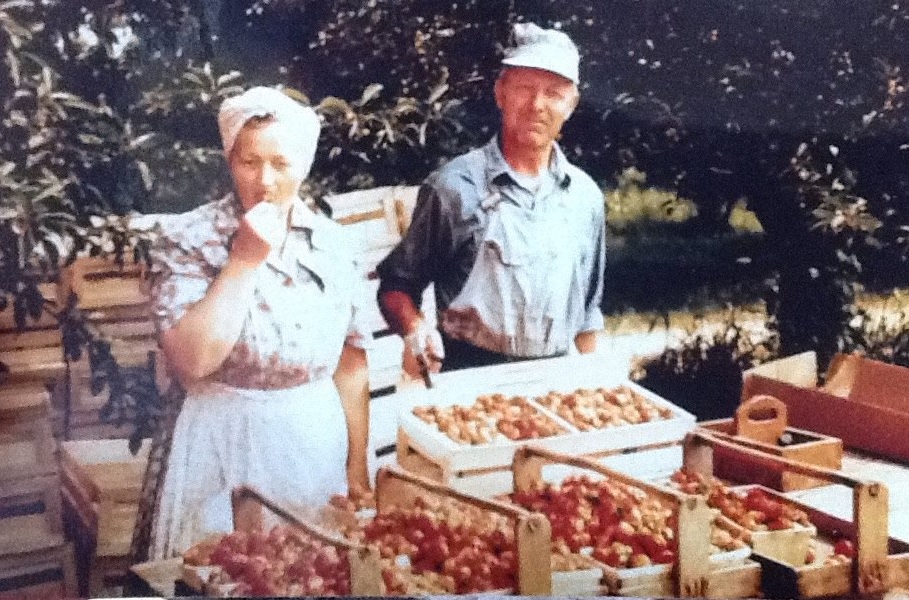 Beginnings
Grandma and Grandpa Hildebrand purchased the farm in 1927.  Adolph was a German, displaced by war, and living in modern-day Ukraine when he emigrated to the United States in 1912.  He settled in St. Joseph, MI where he met Alma.  They worked in a factory until the factory dust started causing respiratory problems.  The doctor told Grandpa, "Adolph, you need some fresh air."  Grandma grew up on a fruit farm in Watervliet and taught Grandpa how to grow "a little bit of everything" – strawberries, raspberries, currants, black raspberries, grapes, apples, peaches, apricots.  Grandpa loved to visit with people and they sold most of what they grew at the South Bend Farmers Market.
The Next Generation
Ernie was the 7th of Grandma and Grandpa's eight (8) children.  Delores grew up on a farm in nearby Baroda and worked at the equipment dealership and hardware in town.  They married in 1959 and bought the farm from Grandma and Grandpa.  Together they expanded the farm, transitioned from "a little bit of everything" to primarily apples, grapes, cherries and Michigan peaches.  Mom and Dad raised 3 kids and helped each one of them get started on life's endeavors.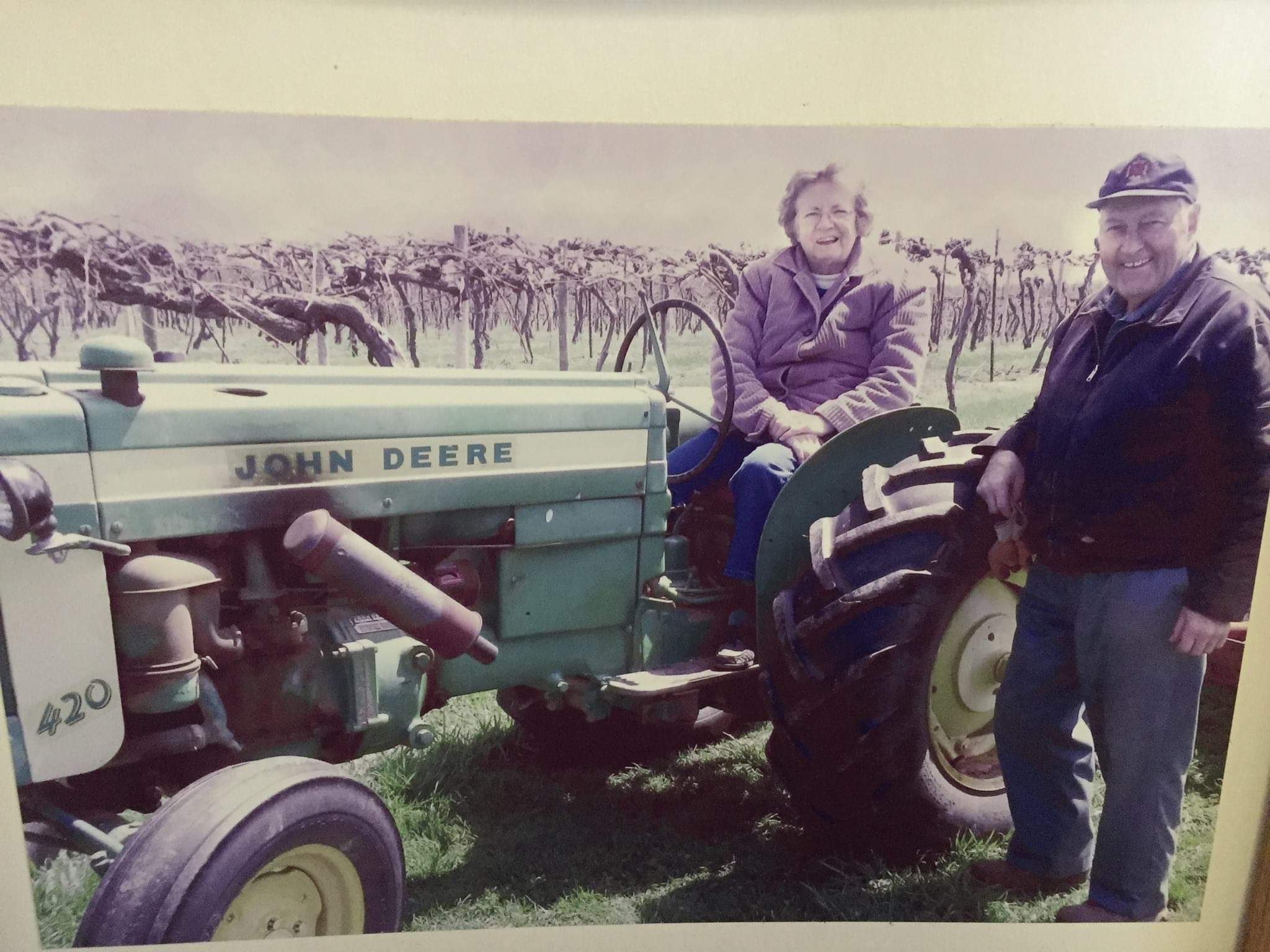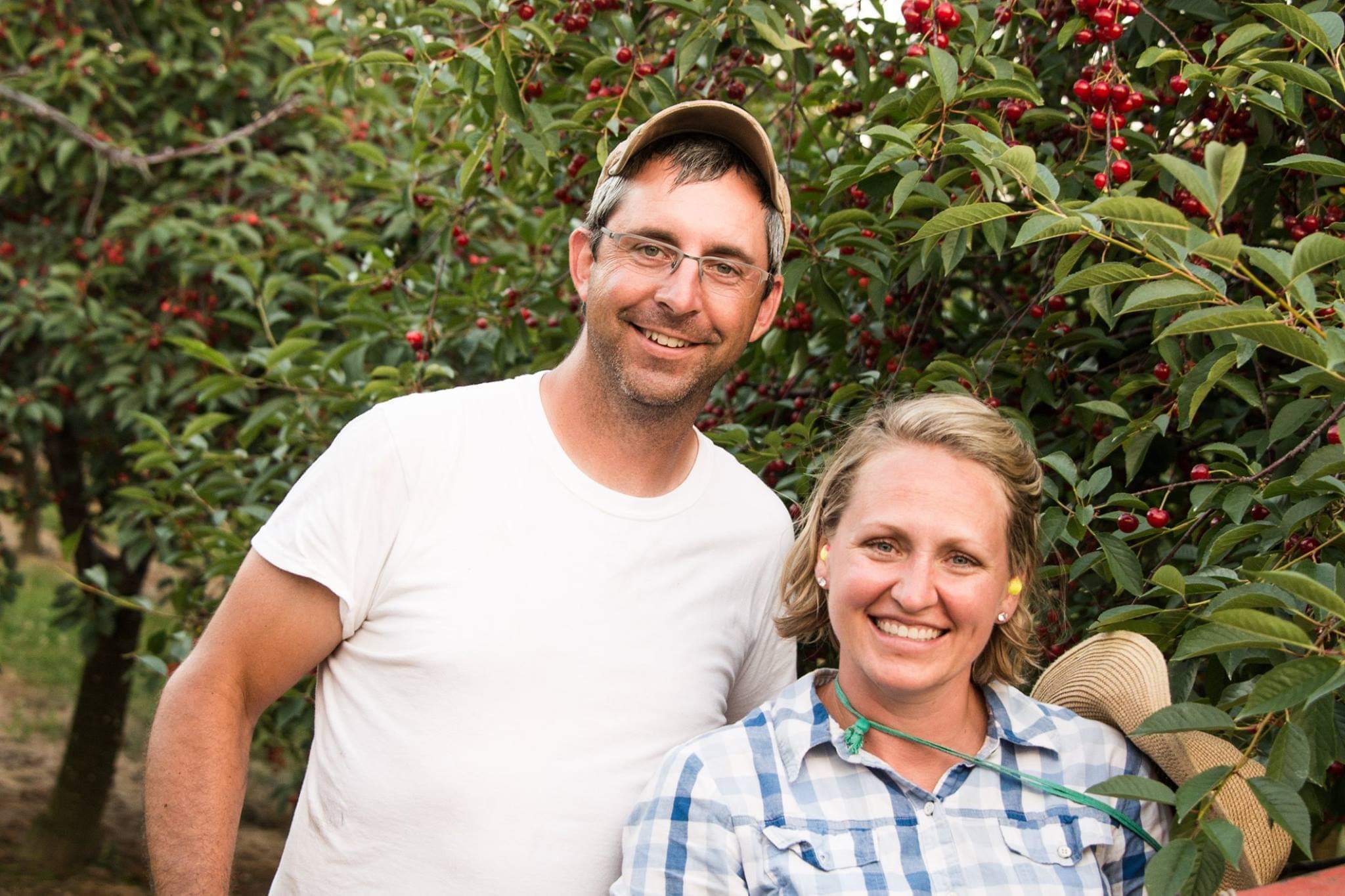 Today's Stewards
Mike is the youngest of Ernie and Delores' three children.  He and Kim were married in 2005 and took over management of the farm in 2015.  They have continued to expand, specialize and update the orchards and vineyards.  In 2019, in order to meet new food safety requirements, they purchased a packing and storage facility which will enhance the farm's product offerings, packing capabilities and controlled-atmosphere storage of Michigan's finest apples.  One of their goals is to see their three kids continue the family business someday.   Connect with Mike on LinkedIn.
What is important to us?
Faith          Family          Farm
Fresh Locally Grown Fruit
When you can do all three at the same time and place, it is a special situation.  Our goal in life is not to build our own kingdom, but to participate in God's kingdom and play the role He has given us.  We believe in giving back to our community, in serving others, in putting in hard work to produce the best product and in being good, decent and honest with our employees and our customers. See what is happening at the farm.
God has been faithful to these generations because of their faithfulness to Him.