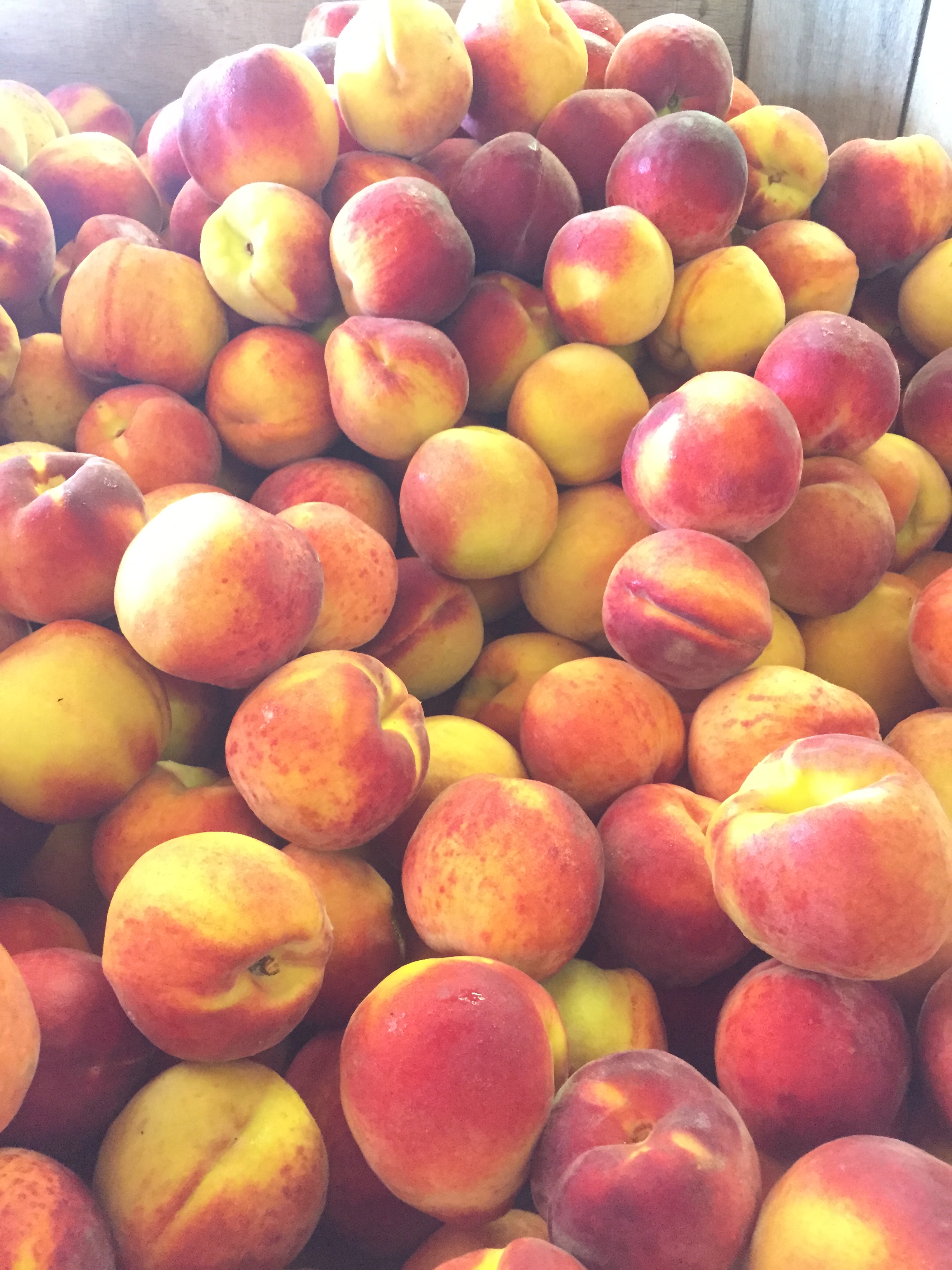 Freestone Michigan peaches (mid-July through August 31) and Nectarines (mid-August through August 31)
Our freestone Michigan peaches are picked when they are tree ripe – meaning they are mature, but firm.  We need our peaches to be firm so that we can sort and ship them.  You will control how soft you want them once they get to your home or store.  Leaving them at room temperature will ripen and soften them so that the juice runs down your arm when you bite in.
Varieties available (in order of ripening): PF-8 Ball, Red Haven, Bellaire, PF-17, Coralstar, Sweetstar, Glowingstar, Messina.
Nectarines are simply fuzzless peaches, but the taste is extraordinary.  They ripen around mid August and usually sell rather quickly.
We also grow and sell white-fleshed peaches that have a very mild and non-acidic flavor.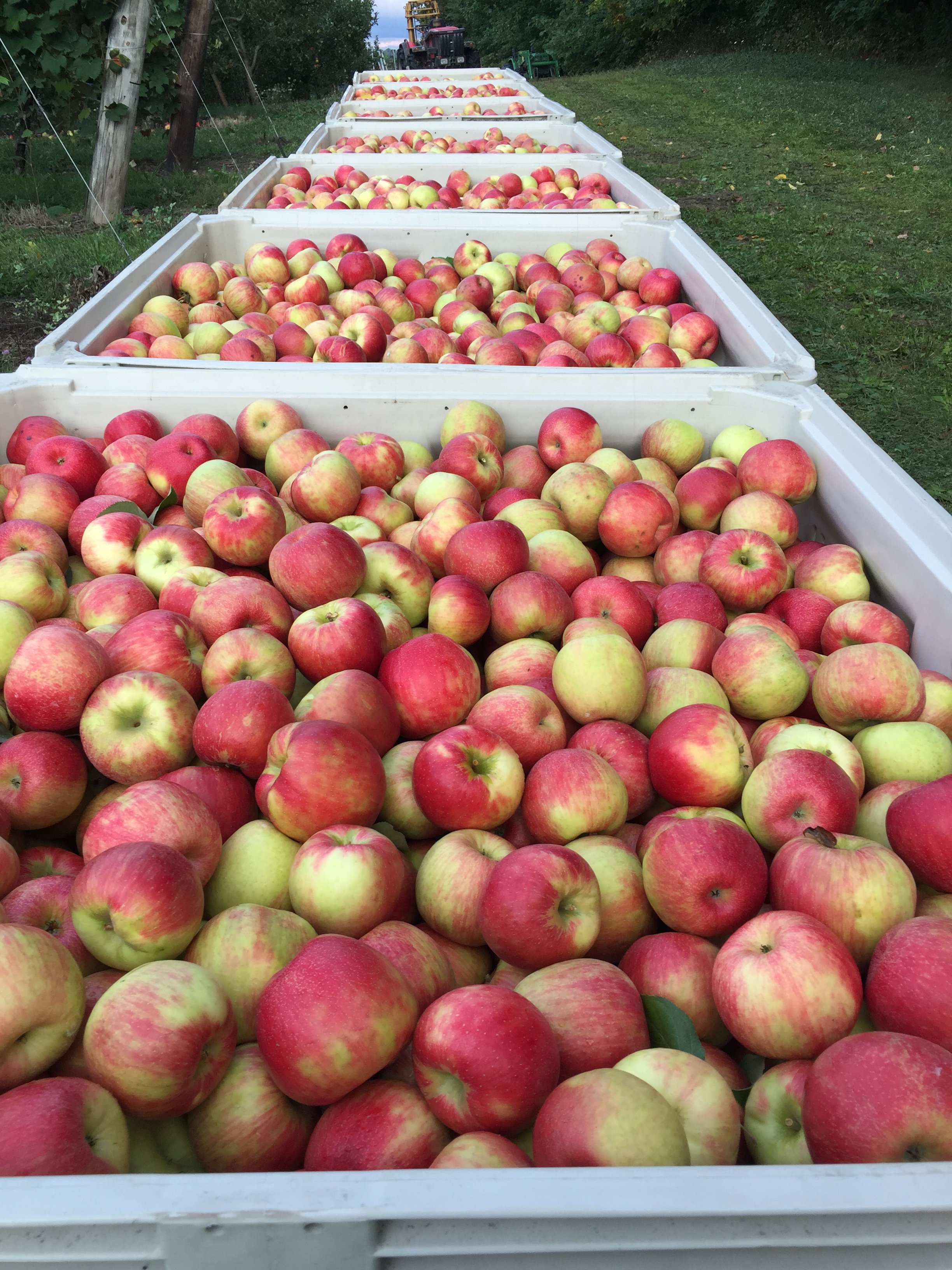 Michigan Apples (September through May)
Our Michigan apple season starts around Labor Day and, because of controlled-atmosphere storage technology, lasts until April/May.  The apples are just as crisp, sweet, and juicy throughout the winter and spring as the day they were picked.  Each apple is hand-harvested by our professional crew and transported to our storage facility where it is packed according to your order.  Pickup or (wholesale) delivery options are available.
Varieties available (in order of ripening):  Paula Red, Ginger Gold, Gala, Honeycrisp, MacIntosh, Cortland, Jonathan, Jonagold, Golden Delicious, Red Delicious, Ida Red, Fuji, Cameo, Granny Smith, and Evercrisp (an exciting cross between Fuji and Honeycrisp).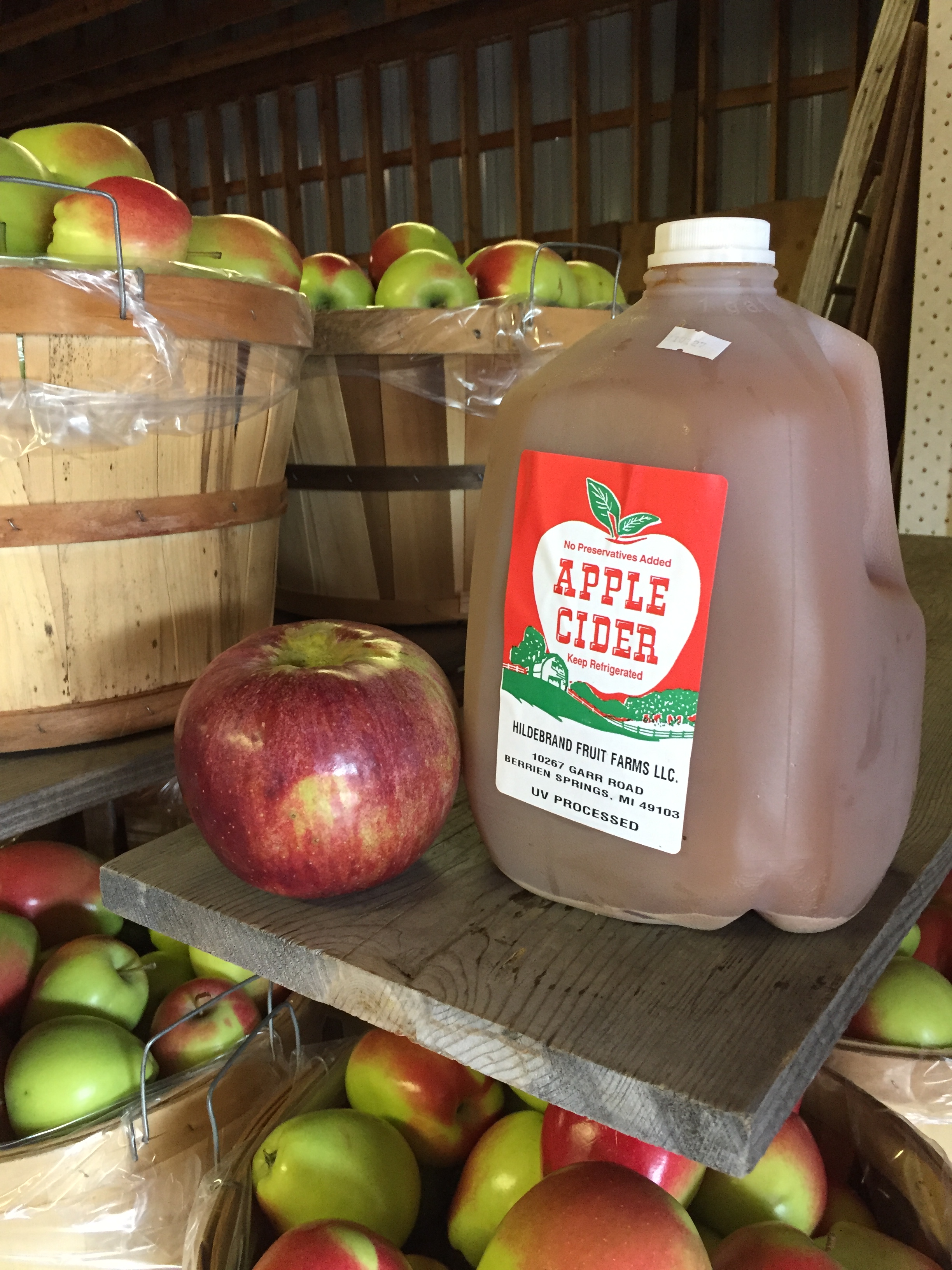 Fresh-squeezed Michigan apple cider
Nothing says fall like apple cider (eat your heart out pumpkin spice lovers!)  Every week, we take our apples to a local mill where the apples are cold-pressed into cider.  The extracted juice is run past an ultraviolet light which kills any bacteria that might be harmful, but the cider is not heated through pasteurization which can alter the flavor.  The "UV processing" allows us to wholesale our cider through many local stores and prolongs the shelf-life to approximately 3-4 weeks when stored properly (34 degrees F).  We also sell it at our farm location for convenient pick up.